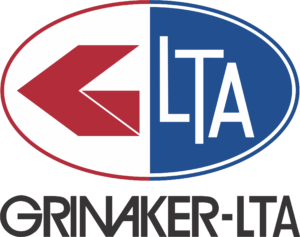 Grinaker-LTA
Safe today, Here tomorrow, Quality Always
DIVISION:       CIVIL ENGINEERING           
LOCATION: BRAMLEY, JOHANNESBURG
EMPLOYMENT TYPE:  LIMITED DURATION CONTRACT (3 MONTHS)
JOB DESCRIPTION:
Responsible for the day-to-day financial activities, inclusive of debtors, creditors, cash, and fixed assets.
Assists debtors and creditors clerks to resolve queries.
Prepares and processes Cost of Sales and revenue transactions.
Ensures that all journals are processed to the correct accounts.
Determines funding requirements based on the daily receipts and payments to be made.
Maintain information between the project sites and the finance team.
Responsible for reconciling relevant accounts to the general ledger.
Reconciliation of debtor and creditor accounts as well as the fixed asset register to the general ledger.
Ensures compliance with SA Standards and IFRS.
Responsible for inter-company reconciliations.
Responsible for the implementation of financial analysis, control, and reporting processes.
SKILLS REQUIRED:
Relevant Tertiary qualification e.g., BCom degree
At least five years related work experience in the Construction Industry
Efficient in Buildsmart
Numerical aptitude
Ability to work with complex calculations
Time management to adhere to strict deadlines
Must be able to work in a team
CLOSING DATE:  Friday, 10 June 2022
Please forward your CV and relevant qualification to recruitment@grinaker-lta.co.za with the job title in the subject line.
Background checks will be done.
Grinaker-LTA will respond to short listed candidates.
Candidates who have not been contacted within six weeks from the closing date, can assume their application unsuccessful.
The Company encourages candidates from previously disadvantaged backgrounds to apply.