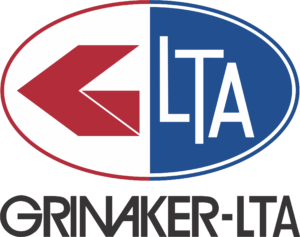 Grinaker-LTA
Safe today, Here tomorrow, Quality Always
EMPLOYMENT TYPE:  Limited Duration Contract
JOB PURPOSE:
The purpose of the position is to manage costs and revenue in an auditable format from tender handover to contract completion. The following aspects need to be considered; accuracy, consistency, agreed timelines, attention to detail and honesty.
JOB DESCRIPTION:
Measure all work done on site daily.
Quantifying work done by abstracting measurements from drawings.
Taking stock of the materials on site at the end of each month.
Monitor costs and compile cost reports daily using costing systems and report any problems.
Set up, control, and update the site filing system
Check and complete month end financial reports to the Quantity Surveyor / Project
manager / Site manager.
Must examine all the site costs compiled by the Site Clerk, every month end.
SKILLS REQUIRED:
Relevant tertiary qualification: BSc Quantity Surveying / NHD in Quantity Surveying or B Tech in Quantity Surveying.
Must at least have 2 years' experience on a construction site in the same or similar job.
Must be a dynamic and enthusiastic team player.
This position requires being honest and ethical in behavior.
Must be computer literate.
Must be medically fit to work on a construction site.
CLOSING DATE: 11 March 2022
Please forward your CV and relevant qualification to recruitment@grinaker-lta.co.za with the job title in the subject line.
Background checks will be done.
Grinaker-LTA will respond to short listed candidates.
Candidates who have not been contacted within six weeks from the closing date, can assume their application unsuccessful.
The Company encourages candidates from previously disadvantaged backgrounds to apply.