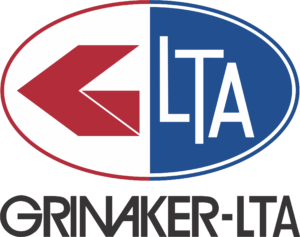 Grinaker-LTA
Safe today, Here tomorrow, Quality Always
DIVISION: SHEQ
LOCATION: JOHANNESBURG. TRAVEL ACROSS SOUTH AFRICA.
EMPLOYMENT TYPE: PERMANENT
JOB DESCRIPTION:
Contribute to the development and delivery of the Companies project goals and objectives.
Drive a Safe, Health, Environment, Quality and Wellness culture for the Organization through participation in various platforms and methods.
Implement, monitor, and maintain all relevant SHEQ & Wellness standards, ISO Certification and management systems to ensure the Company complies with SHEQ regulatory and governance requirements. Effectively implement and monitor risk management, compliance measures and controls.
Contribute to the effectiveness of the SHEQ & Wellness function.
Builds and maintain productive internal and external relationships with the relevant stakeholders.
Achieve quality objectives through active influence of strategic and operational management.
SKILLS REQUIRED:
Relevant Tertiary qualification e.g., National Diploma – Safety Management / Risk Management.
Other relevant qualifications: SAMTRAC/HIRA/COMLOC/COMSOC.
Accredited Risk Facilitator, Accredited Safety Auditor, management development programmes, SACPCMP Registration, Internal Auditor.
Minimum of 5 years work related experience as manager in the same or similar position.
Must be willing to travel across South Africa and possibly across the border.
Extensive knowledge and application of Health, Safety, Environmental legislation (including knowledge of OHSACT and MHSA).
Extensive knowledge of ISO Standards and Codes of Good Practice relative to SHEQ.
Extensive knowledge and application of the principles and practices of SHEQ and Risk management.
Thorough knowledge of the methods of collection, analysis, and reporting of SHE data and performance.
Computer literate
CLOSING DATE: Friday, 10 June 2022
Please forward your CV and relevant qualification to recruitment@grinaker-lta.co.za with the job title in the subject line.
Background checks will be done.
Grinaker-LTA will respond to short listed candidates.
Candidates who have not been contacted within six weeks from the closing date, can assume their application unsuccessful.
The Company encourages candidates from previously disadvantaged backgrounds to apply.